Perfect during the drinks reception, wedding breakfast or the evening function.
❤ Guests will experience the WOW factor
❤ Keeps your guests entertained during a lull
❤ A fantastic ice-breaker
❤ Unique and memorable form of entertainment
❤ Turns a lull into a highlight of the day
❤ Peoples reaction makes a great photo
Wedding Magician
My job on your wedding day is to engage with guests, create memories, leave them feeling amazed and have them talking about your wedding for many years to come!
Don't worry, I always show the happy couple some magic! Including one effect where you get to keep a magical souvenir to treasure.
I look forward to entertaining on your big day ~ Patrick
Patrick is an award winning magician!
The wedding industry awards, wedding magician of the year 2023, regional winner.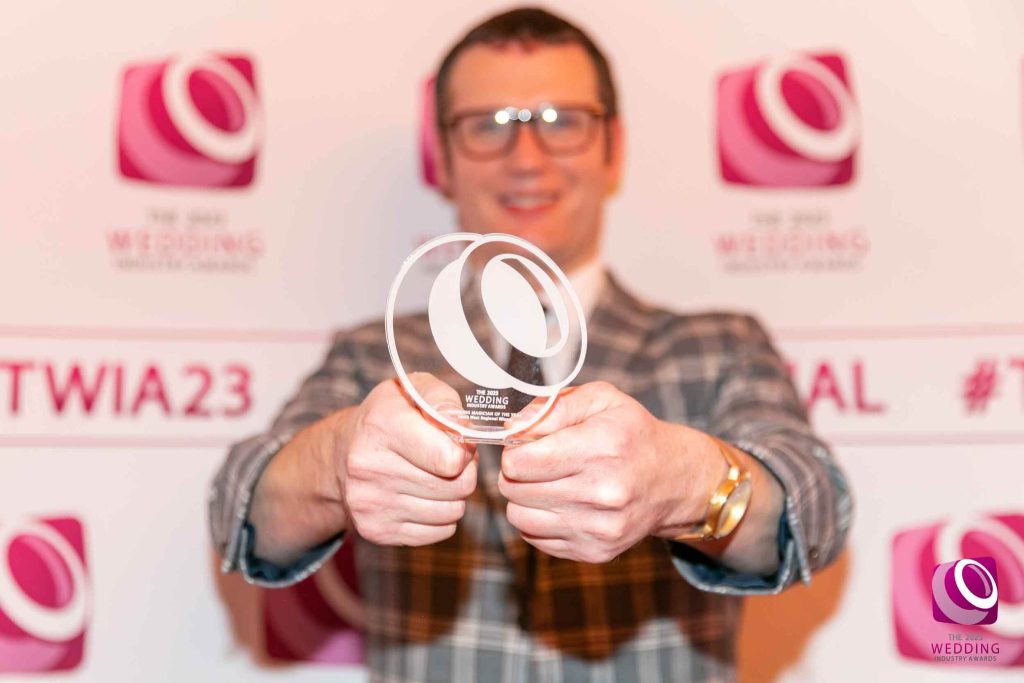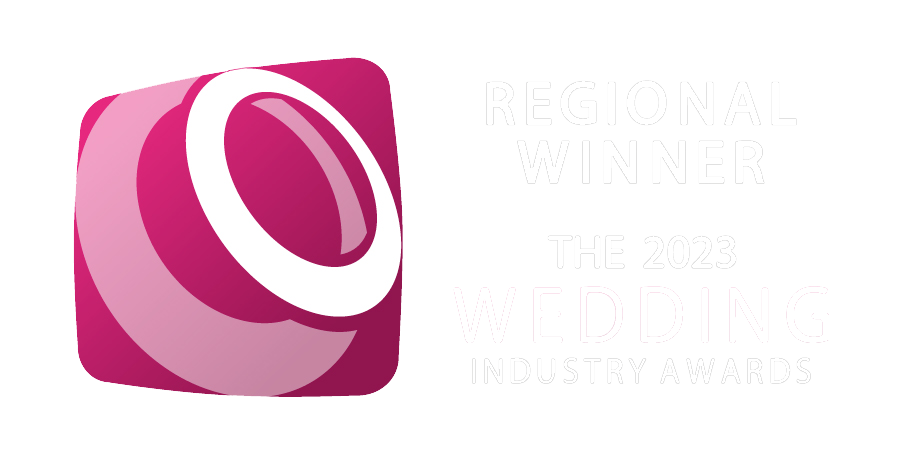 Drinks Reception & Photo Period
While the newlyweds are having their photos taken, most guests will only be required for a few photos.
During this period, a lot of your guests will be waiting around. Having Patrick perform close up magic will turn this lull in to a highlight of the day.
"Patrick, you are a wizard! Your magic was astounding, absolutely fantastic. You made sure you went around to all guests so they got to experience it, including myself and Matt. Highly recommend! Thanks again, Mr and Mrs Bates xxx"
~ Imogen Bates
It is likely many people sitting on each table will not know each other. Close up magic is a great conversation starter or ice breaker. Any awkward silence is soon over.
Patrick can move around the tables and perform a short show at each table in between courses. This will raise the whole atmosphere! You will hear applause, gasps and laughter around the room.
In between the wedding breakfast and the evening celebration can be a bit of a lull, so is a great time to have Patrick entertain your guests.
Your guests who have been there all day will love being entertained while they wait for the evening celebration to begin. As the evening guests arrive, they will love to be entertained as this will kick start the evening for them before the music begins and everyone hits the dance floor.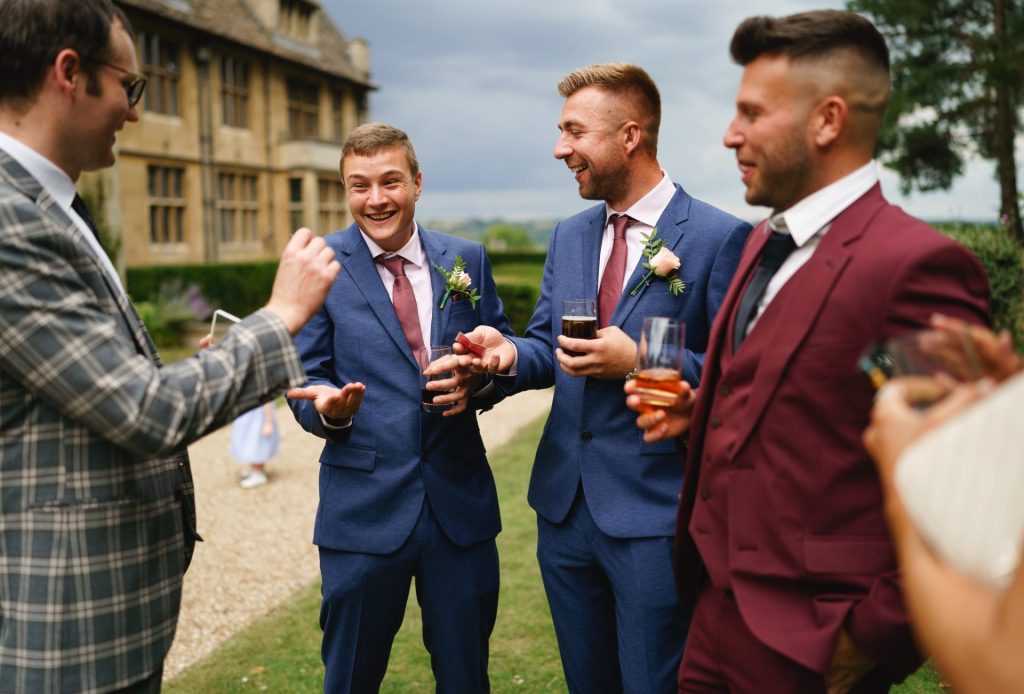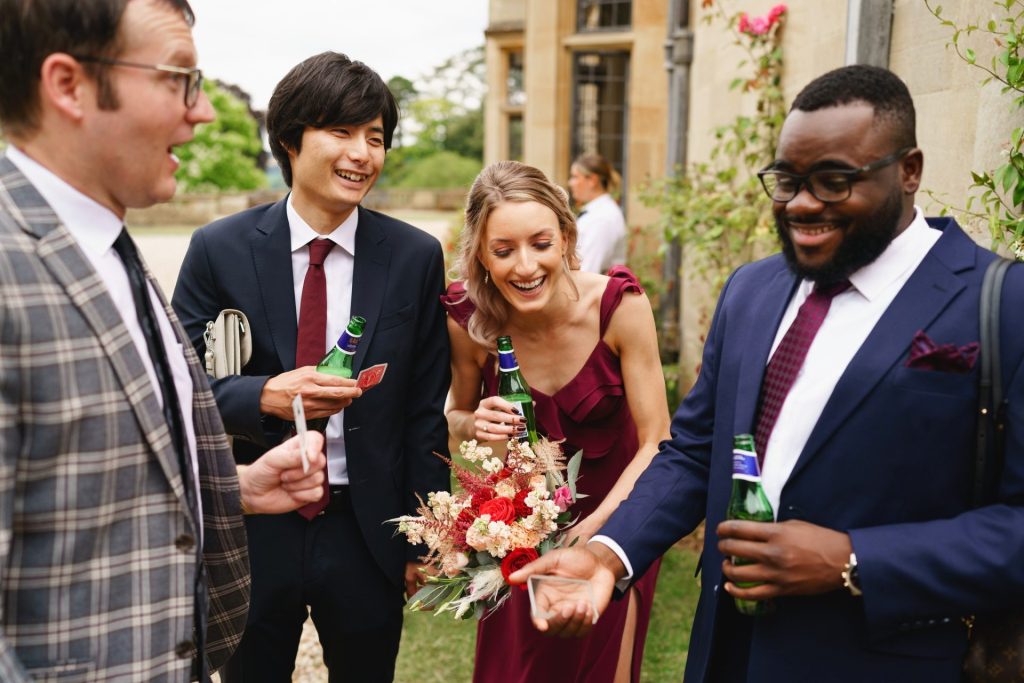 I often exhibit at wedding fayres in a variety of venues and locations.
Please send me a message If you would like to know what wedding fayres I am exhibiting near you. I look forward to seeing you at a wedding fayre soon.
"A fabulous magician, can highly recommend and such a lovely guy! Thanks Patrick x""
~ ‎Liz Lowe